EASTERN LASER always pays great attentions to designing suitable cutting machines for such industries as textile embroidery, business logo and woven label. The ETS series Laser cutting machine with CCD camera system is specially developed to meet the demands for cutting irregular label, embroidery badges and the likes. The laser cutting machine with camera incorporates the cutting-edge DSP technology and world-leading camera positioning and image recognition system, offering a complete and efficient solution for cutting irregular design.

High efficiency is achieved through the following features: 
1. The design of the shortest cutting path saves the time by 10%-20%. 
2. The automatic camera positioning system can search the work piece and fix position automatically and precisely, so there is no need to worry about making errors even when operators feel tired. 
3. The function of high-speed continuous curve cutting ensures the cutting line will neither be deformed nor distorted. 
4. Equipped with imported high-performance motor, the auto-position camera laser cutting equipment can cut faster with higher precision.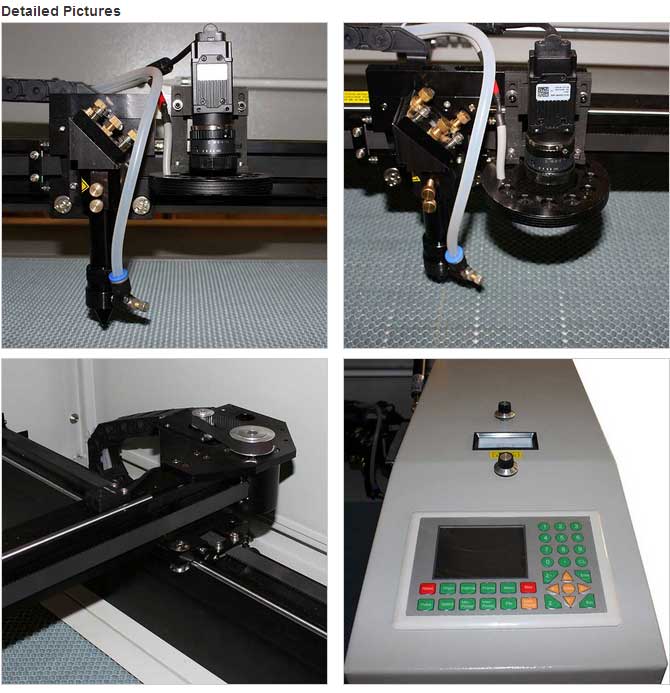 Standard Accessories
A 65W or 80W laser tube
A set of mirrors (a laser focus lens and three laser mirrors installed)
A CW3000 water chiller for laser
A honeycomb work table
A set of air pump and air tube for blowing
A laser control unit
An air-sucking system
A USB cable
A software CD
A user manual and a demo CD
A toolbox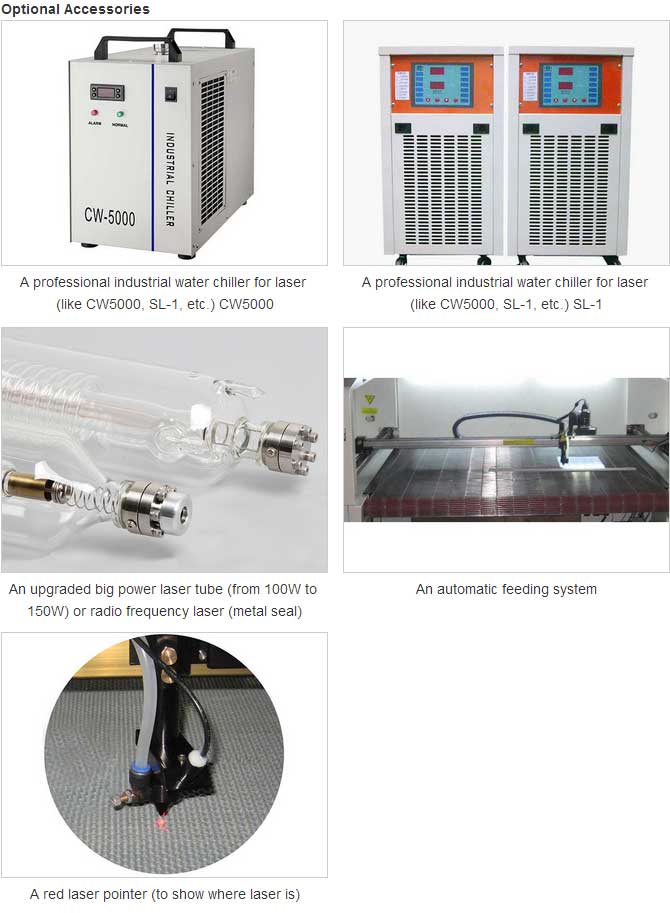 Recommended Replacement Parts
We strongly recommend our clients to order a laser tube, a set of mirrors (1pcs lens and 3pcs mirrors) along with the laser cutting machine with CCD camera system so that they can be replaced by yourselves in the future when needed, saving delivery fee.

Acceptable Software
Software supported: Artcut, CorelDraw, Photoshop, AutoCAD

CorelDraw plug-in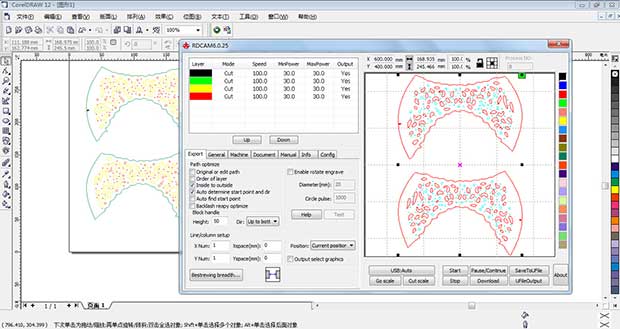 Software main interface