Apart from the same features and advantages as those of the ETC series single head cutting machine, the ETD series double head laser cutting machine incorporates two laser systems. The two CO2 laser heads installed on the double head cutting machine can work at the same time, doubling working efficiency while remaining the same cutting performance, so this CO2 glass tube laser machine is a magic tool for clients in the mass production industry.

With the help of the double head laser machine, the goal to minimize cost and maximize output at the same time is easily achieved with the following units:
Imported UK joint axletree set adjusting the tool automatically;
Stepper motor and driver;
64 bits DSP chip and automatic off-line control system;
Six balanced straight-line guide rail;
Laser lens imported from Singapore;
Chinese-English LCD manifestation mold;
Cooling system with constant temperature.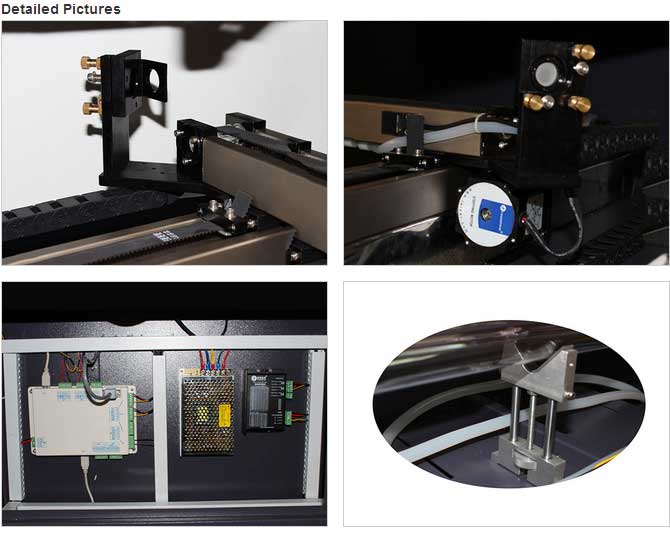 Standard Accessories
Two 65W or 80W laser tubes
Two sets of mirrors (two laser focus lenses and six laser mirrors installed)
Two CW3000 water chillers for laser
A honeycomb work table
Two sets of air pumps and air tubes for blowing
A laser control unit
An air-sucking system
A USB cable
A software CD
A user manual and a demo CD
A toolbox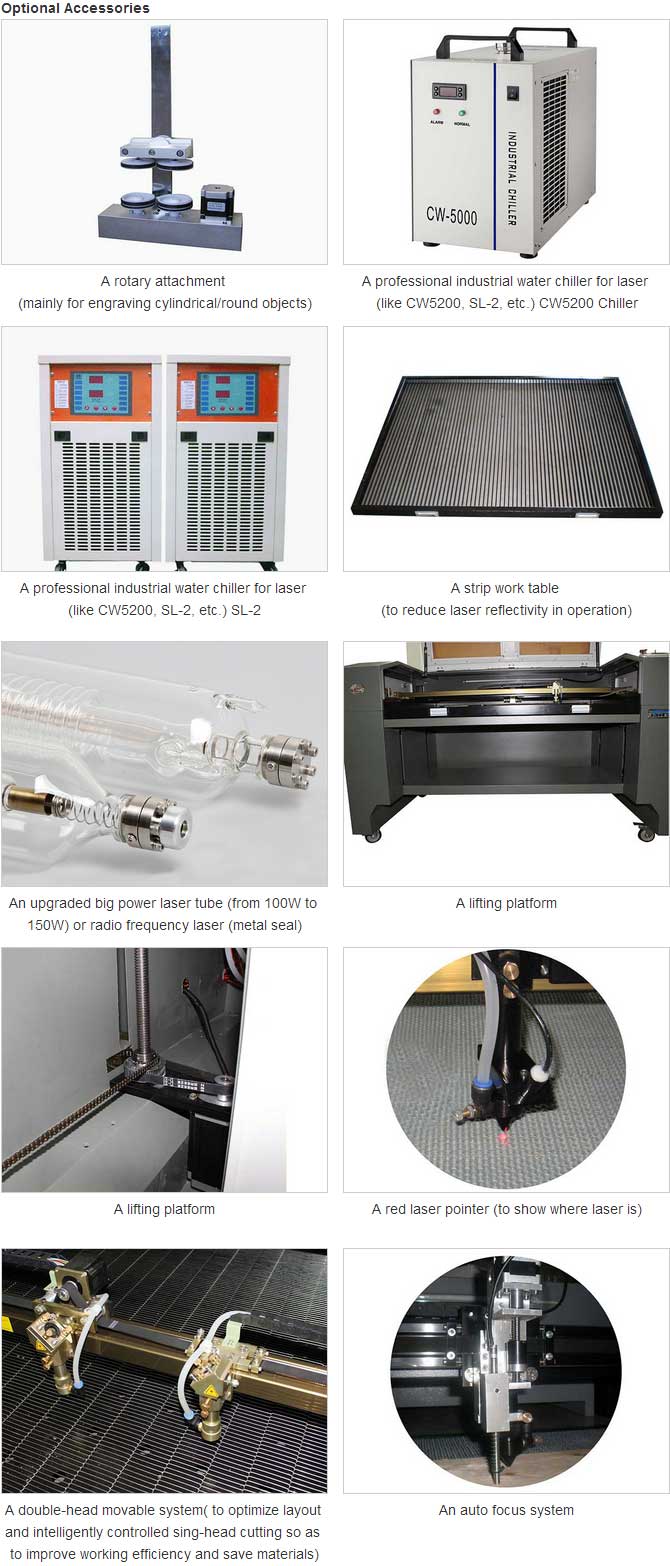 Recommended Replacement Parts
We strongly recommend our clients to order two laser tubes, two sets of mirrors (2pcs lenses and 6pcs mirrors) along with the double head cutting machine so that they can be replaced by yourselves in the future when needed, saving delivery fee.

Acceptable Software
Software supported: Artcut, CorelDraw, Photoshop, AutoCAD

CorelDraw plug-in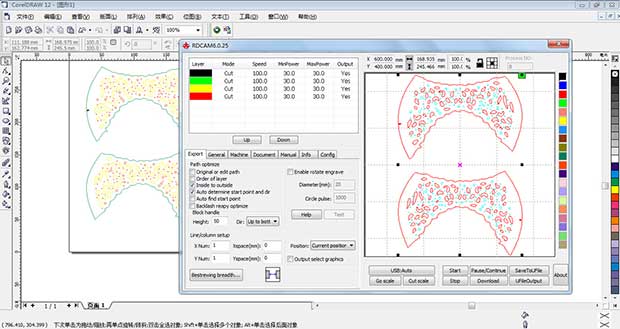 Software main interface