The ETF series auto-feeding laser cutting machine is Eastern Laser's first self-developed and marketed auto-feeding laser cutter with its own original technologies. This versatile laser cutting machine stands out because it is equipped with an auto-feeding system with high precision, making it possible to cut and feed at the same time. The auto-feeding cutting machine is an excellent option and effective solution for clients demanding large-scale cutting of cloth rolls and other soft materials in that the cutting machine can double the working efficiency.

Features
1. To satisfy demands for large-scale cutting, the auto-feeding laser cutting machine incorporates a steady chassis to ensure stability and precision, a precision gear for transmission and liner guide rail to ensure high speed and accuracy, an open stainless meshed work table to ensure convenient operation and wear resistance, and an auto feeding system to lower cost and lift efficiency.
2. The laser light can be adjusted automatically to match speed, ensuring high cutting quality in corner.
3. This laser cutter possesses continuous curve cutting function, which is able to cut curve at a high speed of 24m/min.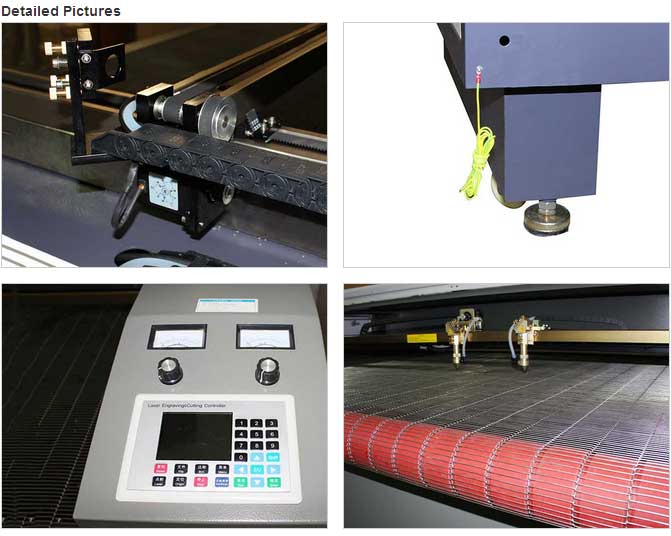 Standard Accessories
A 65W or 80W laser tube
A set of mirrors (a laser focus lens and three laser mirrors installed)
A CW3000 water chiller for laser
A set of auto feeding system
A feeding shelf
A set of air pump and air tube for blowing
A laser control unit
An air-sucking system
A USB cable
A software CD
A user manual and a demo CD
A toolbox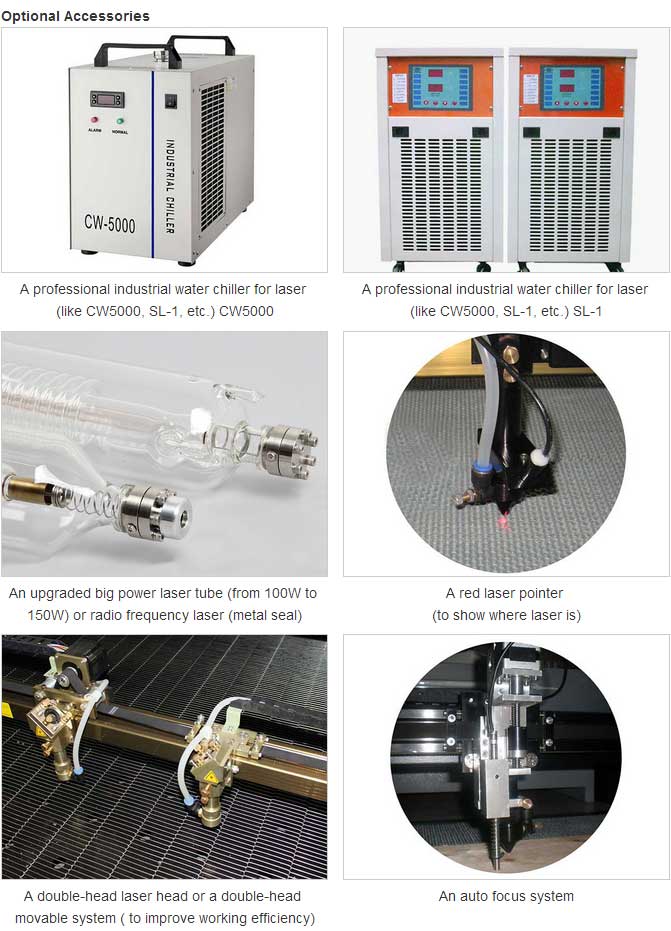 Recommended Replacement Parts
We strongly recommend our clients to order a laser tube, a set of mirrors (1pcs lens and 3pcs mirrors) along with the auto-feeding laser cutting machine so that they can be replaced by yourselves in the future when needed, saving delivery fee.

Acceptable Software
Software supported: Artcut, CorelDraw, Photoshop, AutoCAD

CorelDraw plug-in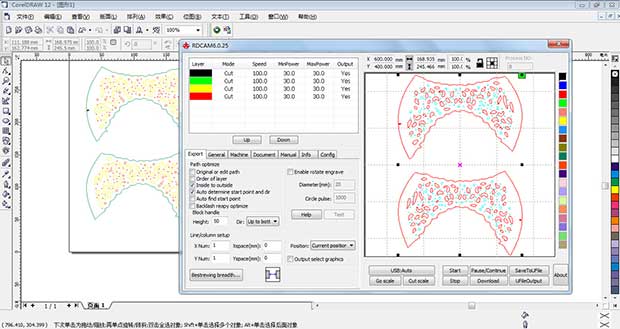 Software main interface