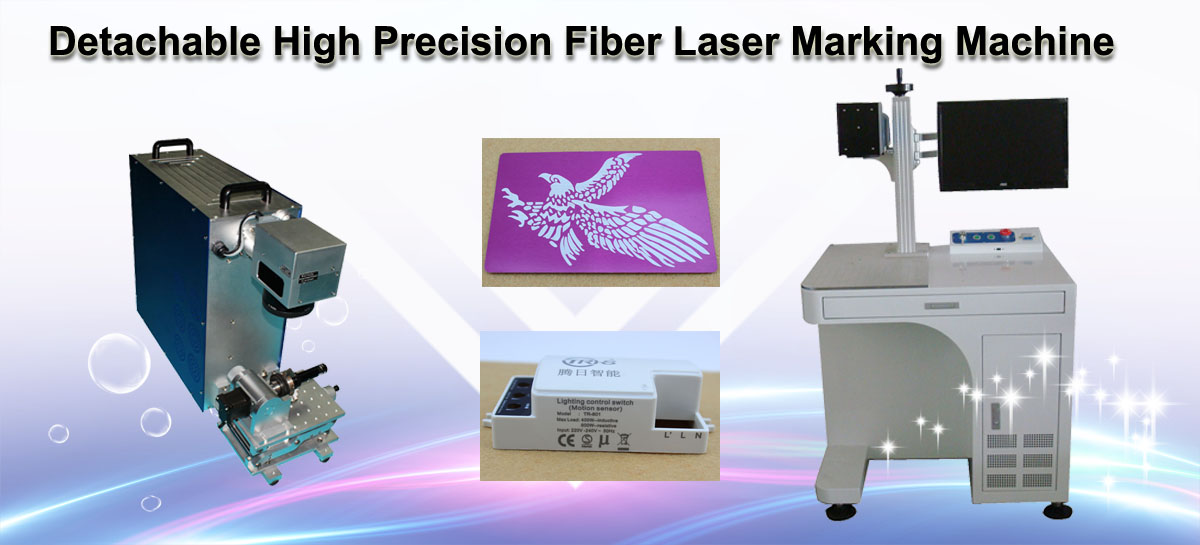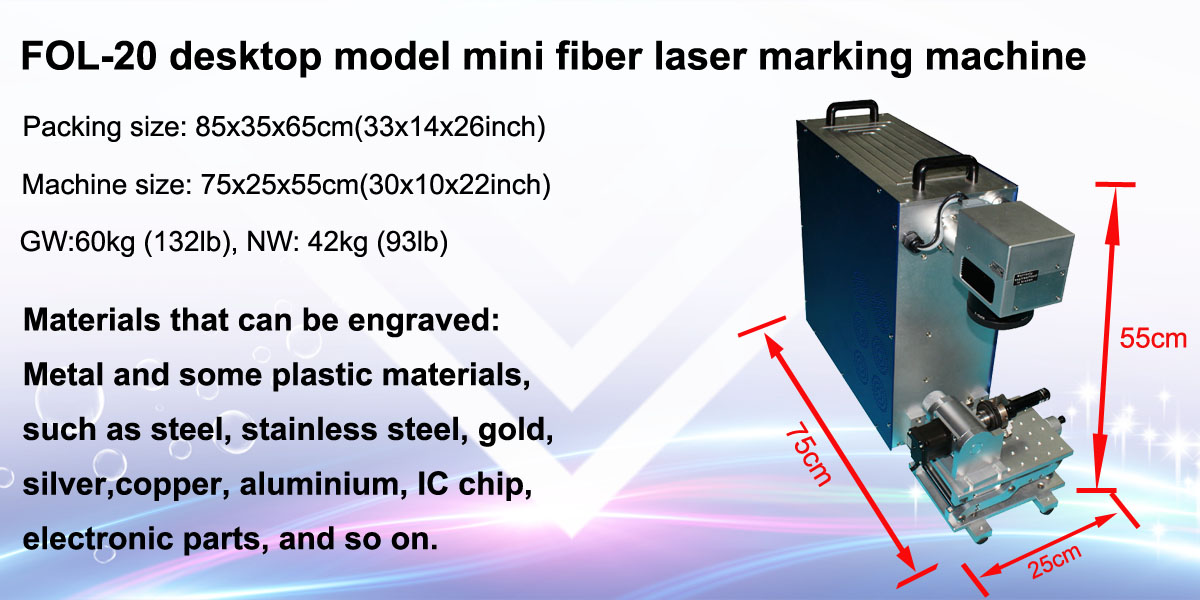 Features
1. This industrial marking machine enjoys an excellent manual focusing system and user-friendly operating structure.
2. The imported fiber laser is protected with an isolated layer, effectively lifting its stability and extending its service life.
3. The laser beam is top-quality consistently both inside and outside, much more excellent than those of traditional laser markers.
4. The laser beam TEM00 mode of the fiber laser has a less than 200um focus spot diameter and 1/4 more expanded angle than YAG-DP, resulting in stunning performance in marking small and subtle labels.
5. The laser has a high rate of converting input electric power into output light power, leading to less than 500W electric consumption in total, accounting for 1/10 of the electric consumption of YAG laser.
6. The fiber laser marking machine with a small body, a long service life, and a maintenance-free guarantee is suitable for any working environment.
7. Its performance in fast-speed marking is remarkable, tripling or even quadrupling the marking speed of traditional ones.
8. It supports various marking software and formats like CorelDraw, AutoCAD, Photoshop, PLT, PCX, DXF, BMP, SHX, TTF, etc, and has auto-coding ability for serial number, batch number, date, bar code, etc.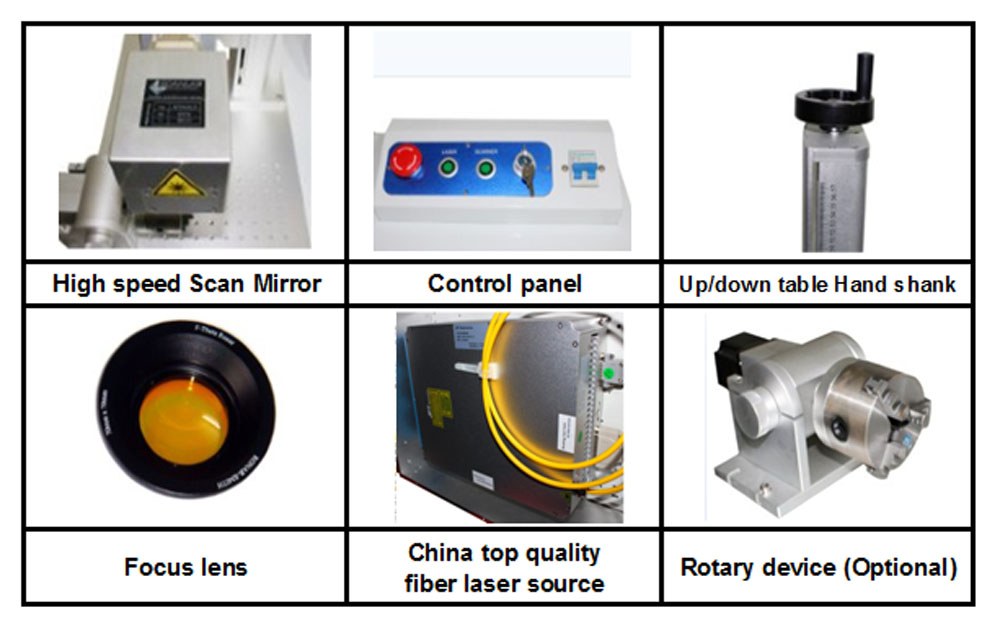 Acceptable Software
Marking machine software
Finished works!